Research Impressions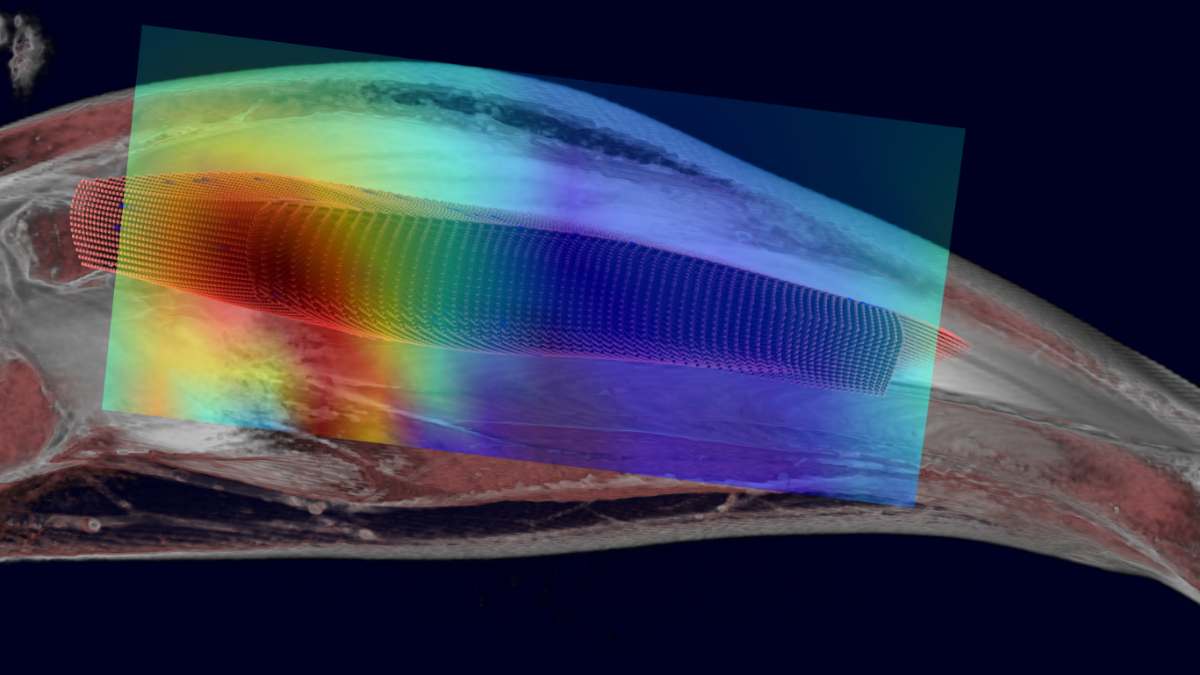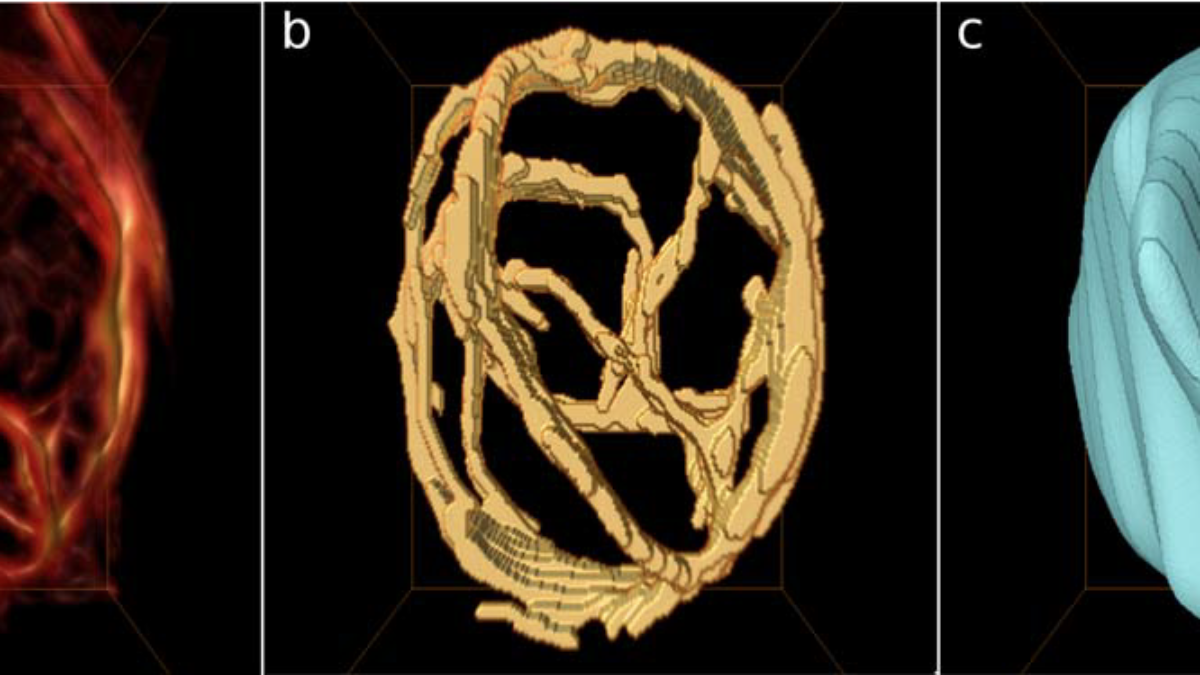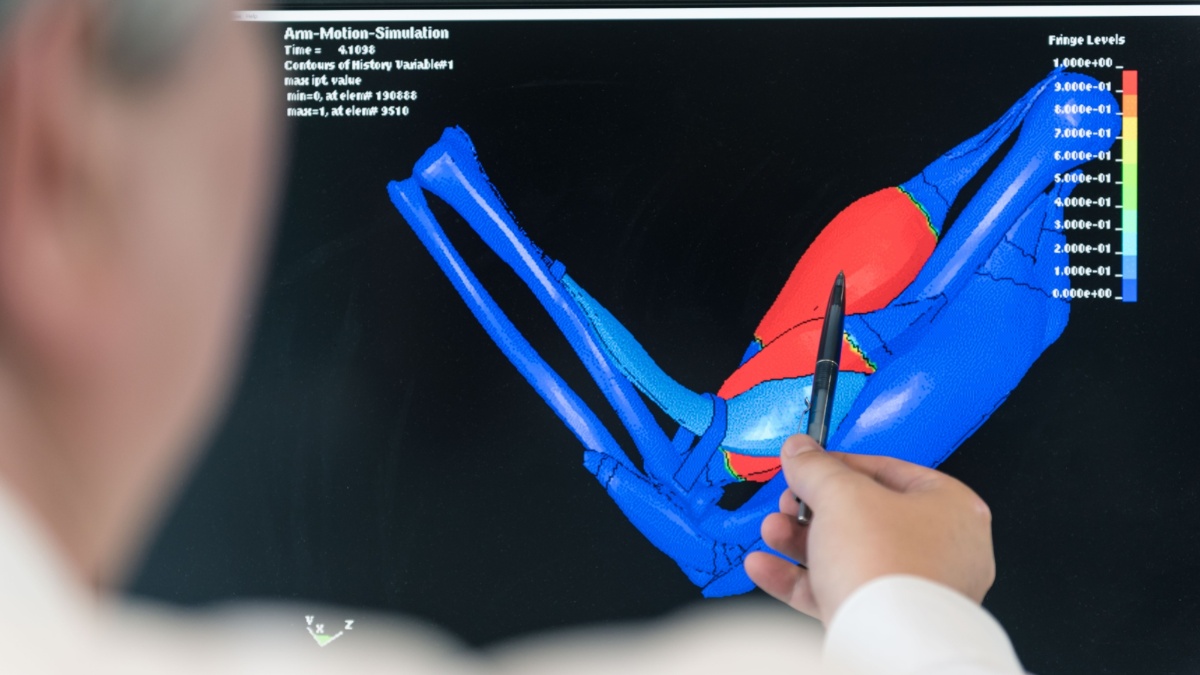 The research focus at the Chair for Continuum Biomechanics and Mechanobiology can be classified into Modelling the Musculoskeletal System, which is predominantly driven by Computational and Experimental Research Questions, and selected Biomechanical Application-driven Research Questions.
Modelling the Musculoskeletal System
Computationally Driven Research
Modelling the musculoskeletal system using a continuum-mechanical approach based on the theory of finite hyperelasticity, together with fine finite element discretisations is not only a challenging, but also a computationally expensive task. Especially in the many query context, which for example can arise when patient specific data is needed, or if parameter studies for healthy and pathological conditions shall be conducted, the simulations become prohibitively expensive or even unfeasible. For this reason, one needs to find ways to reduce the computational costs and this is where the mathematical field of model order reduction (MOR) suggests itself.
One possibility of reducing the computational effort of simulating a high dimensional system of differential equations, in the context of MOR referred to as full order model (FOM), is the projection based MOR. Essentially, this approach aims at reducing the number of degrees of freedom of the system by projecting it onto a lower dimensional subspace of the original high dimensional solution space. That way, a reduced order model (ROM) of lower dimension is obtained. For the determination of a suitable low dimensional subspace, the proper orthogonal decomposition (POD) is a well established and widely applied method. The idea of the POD is based on a split of necessary computations into an offline and an online phase. Therein, it is assumed, that during the offline phase, time and resources are unlimited, i.e. computations involving high dimensional operations can be executed, while aiming at computing only operations of low dimensional complexity during the online phase.
The challenge of constructing a fast and stable skeletal muscle model lies in considering and preserving the structural properties of the FOM when trying to set up a suitable method to obtain the ROM. Properties we focus on are
dynamics
incompressibility
nonlinearity
which means we obtain a nonlinear differential algebraic equation system (DAE) with three fields to be solved for and a saddle point problem in the linear solve.
A summary of the research activities within this field will be published soon.
A summary of the research activities within this field will be published soon.
Experimentally Driven Research
Selected Biomechanical Applications